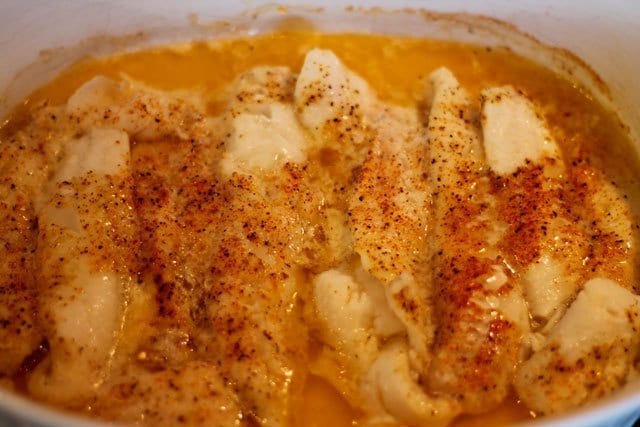 Ingredients:
Fish fillets (1-2 lbs.)
1/4 cup butter
Lemon pepper seasoning
Seasoned salt
Preheat oven to 400 degrees. Place filets in a baking dish.  Top filets with butter slices.  About one per filet.  Season with Lemon pepper seasoning (or other seasoning of your preference. Bake for 15-20 minutes or until fish flakes easily with a fork.